Meet the team
Damian Linley
Damian has worked in the Fire Industry for over 25 years. Initially starting as a CAD operator, he progressed in Fire Design and then Branch Operations Manager for one of the countries leading Fire Companies. In 2009 he decided to go back to his roots and QDOS was born. From an initial office set up in his converted garage, Damian is proud to work with his team in our 2500sqf offices based in Rochdale.
With a passion to continuously improve the products and services QDOS have to offer, and with an extensive knowledge of the British Standards for Fire Alarm Systems, he aims to maintain QDOS's position as the UK's leading trade supplier of bespoke fire safety plans.
When away from the office, Damian is a keen gardener and Lego builder.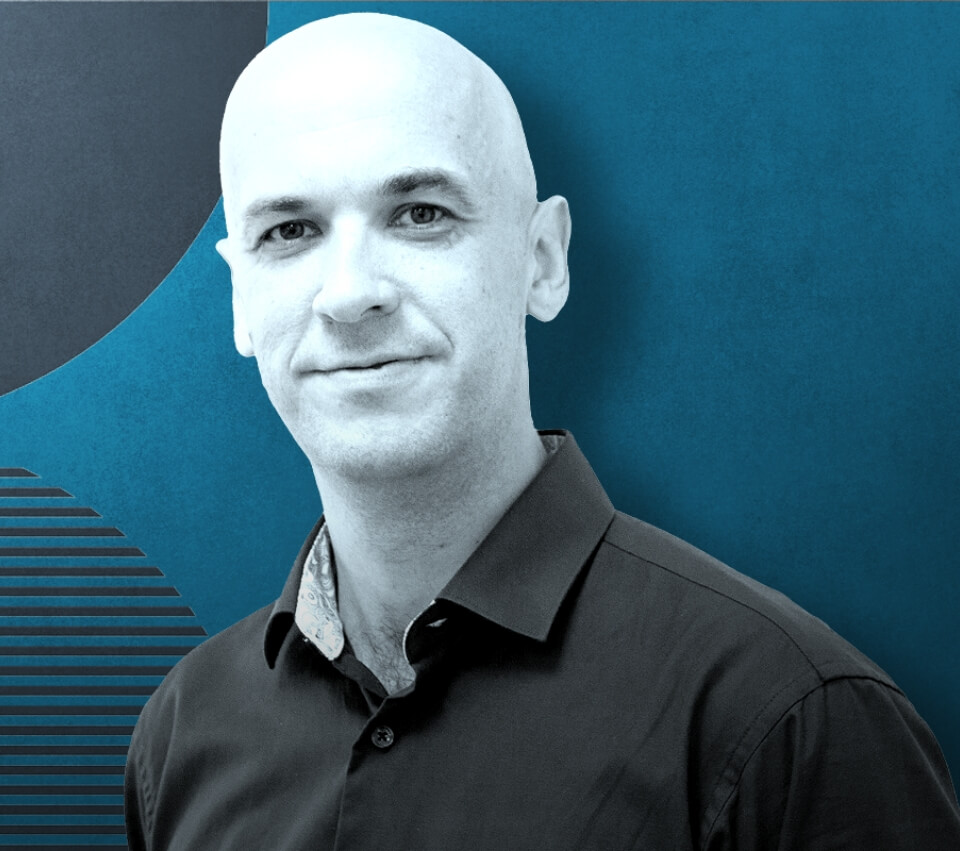 GAVIN LINLEY
Following a 15 year career in law with Walker Morris LLP, Gavin joined QDOS in 2014. Gavin's appointment allowed the company to continue significant growth within the industry. He has helped staff numbers increase from two to double digits and has seen active customer numbers blossom to over 200. ​
As the company's Operations Director, Gavin is the account manager for all our valuable customers and ensures the team at QDOS continue to deliver a professional, compliant and efficient service. In his spare time Gavin is an avid Leeds United supporter, golfer and likes a glass or two of red wine!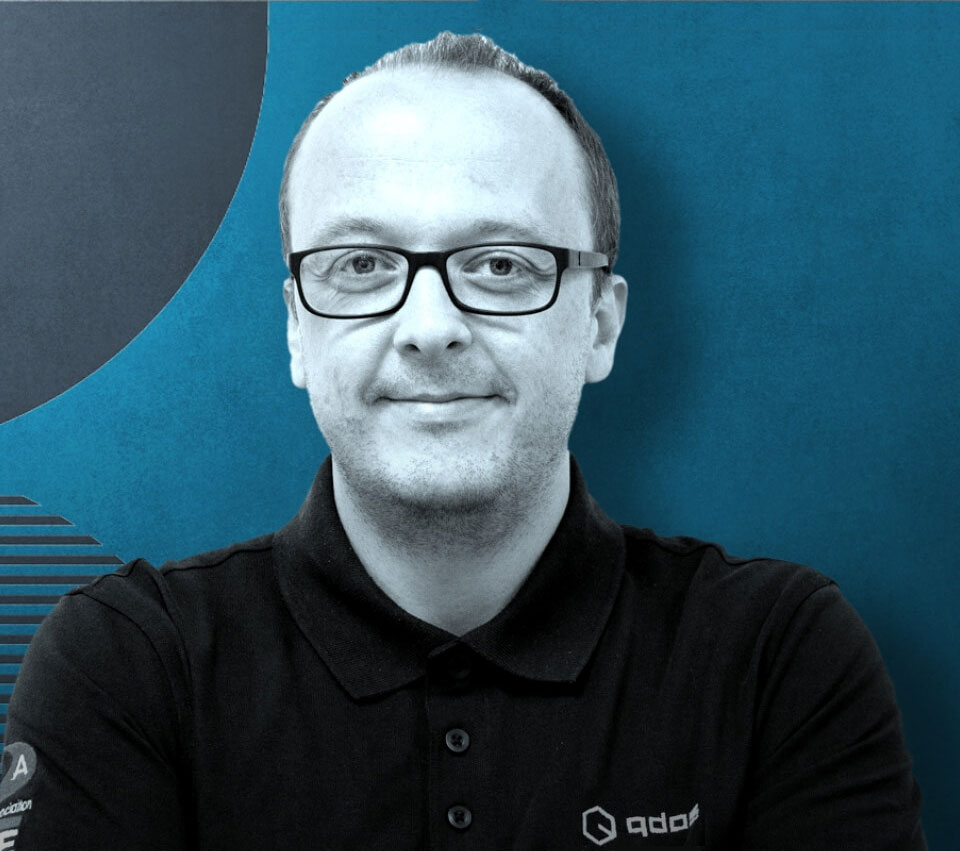 MARK ELLSE
Joining the team in September 2020, Mark brings over 20 years of experience within the fire industry. A former Initial Fire employee, Mark entered the industry in 1998 and has become a well-respected fire designer and General Manager.
As well as overseeing the general day to day running of the business, Mark is also responsible for all staff training and development which includes ensuring all CAD operators are FIA qualified in design fundamentals, and that QDOS continues to be a BAFE accredited company. Mark is a vital part of the senior management team and when he is not in the office, Mark enjoys producing music in his home studio.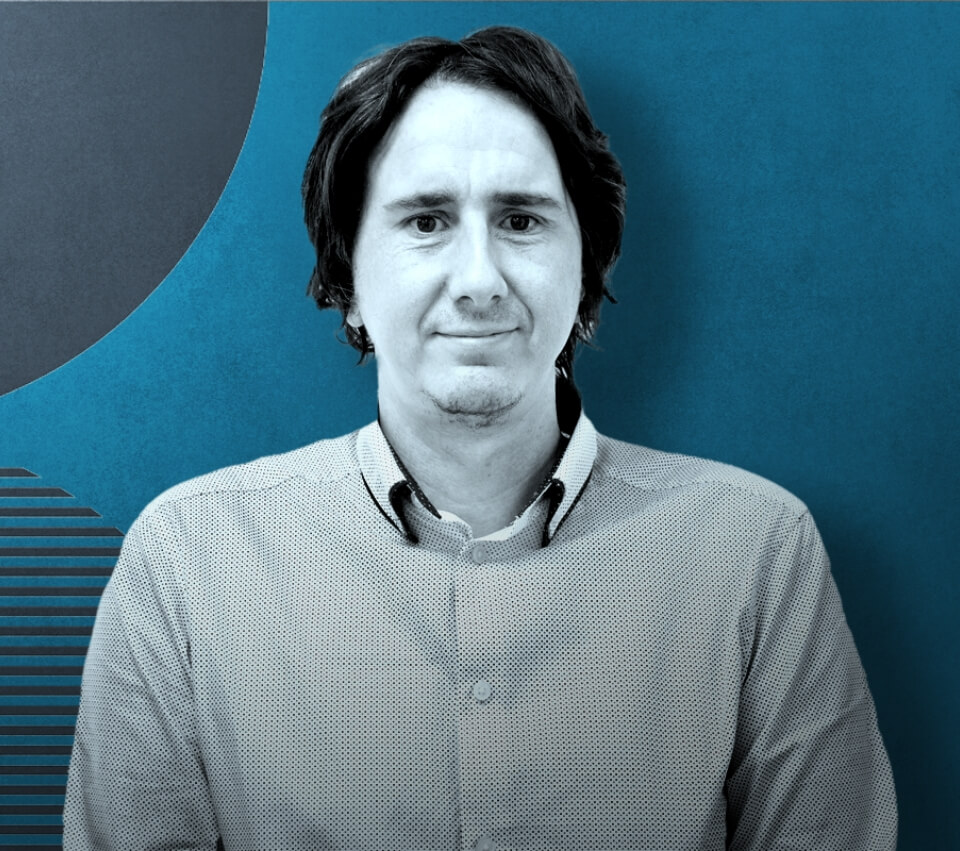 Dave Greenwood
Associate Fire Systems Designer
A highly experienced and knowledgeable fire system professional, Dave completes and advises on fire system designs ensuring compliance with BS 5839-1.
Dave is very well respected in the industry, known by many fire professionals and manufacturers for both his extensive knowledge and friendly personality. When it comes to relaxing, Dave spends time walking near his coastal home in Wales and motorcycling around Europe.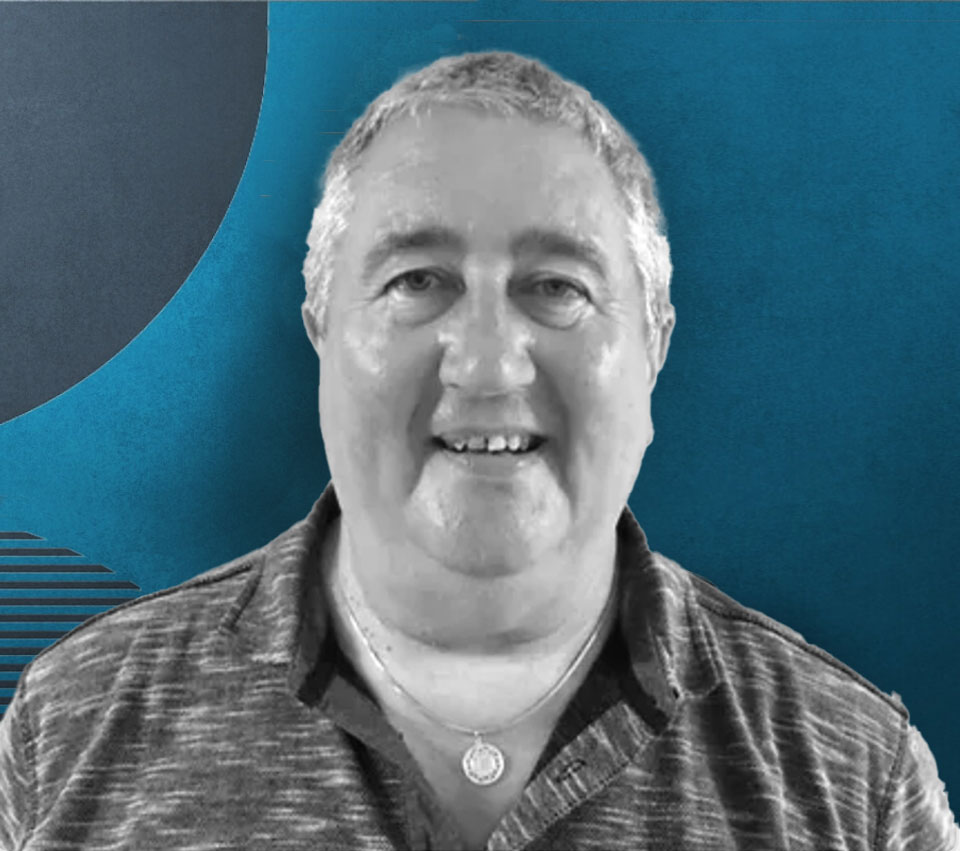 JOE TURNER
Ready to handle any challenge that comes his way, Joe manages the day-to-day projects sent through to QDOS.
Joe has been with QDOS since 2016 and after starting as an apprentice CAD operator, he has progressed through the ranks to his latest position. Joe is responsible for quoting and scheduling of all incoming work and is the one that makes sure your projects are returned to you in a timely manner.
In his spare time Joe is a keen cyclist, photographer and Marvel fanatic.
CRAIG SLAVEN
A highly motivated individual with a keen eye for detail, Craig manages the CAD team. Joining QDOS as our first apprentice back in 2014, Craig is one of our longest serving employees and is often described as our Mr Dependable.
Craig ensures the CAD team produce an efficient and quality service to our valued customers and has the technical expertise to oversee our larger projects. Craig supports his beloved Manchester United but we don't hold that against him.
BEN FOX
CAD TEAM LEADER/FIRE SYSTEM DESIGNER
Often described as the office Genius, Ben originally joined QDOS in 2018 and was responsible for the training and development of our CAD team.
A self taught Japanese speaker, Ben is always looking at ways to further his education and is now embarking on a mechanical engineering degree at University whilst continuing his support to the CAD team on a part time basis.
Ben holds the FIA AO Level 3 and Firequal SCQF Level 6 certificates.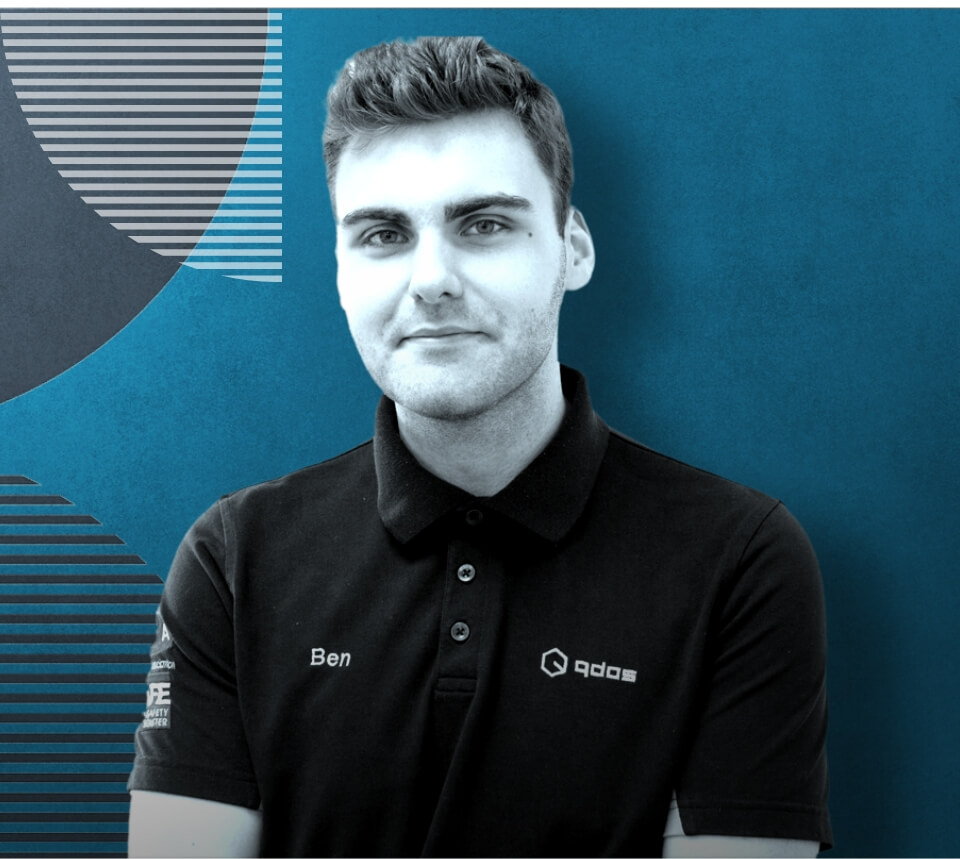 LEWIS WRIGHT
Another member with diligence to his work, Lewis supports the team with all day-to-day tasks to keep our service levels high and is an integral member of the CAD team.
Starting as a CAD Operator Apprentice in 2017, Lewis soon became adapted to the work ethic of QDOS, furthering the quality and compliance of our work.
As a local lad, Lewis follows his hometown football team Oldham Athletic home and away.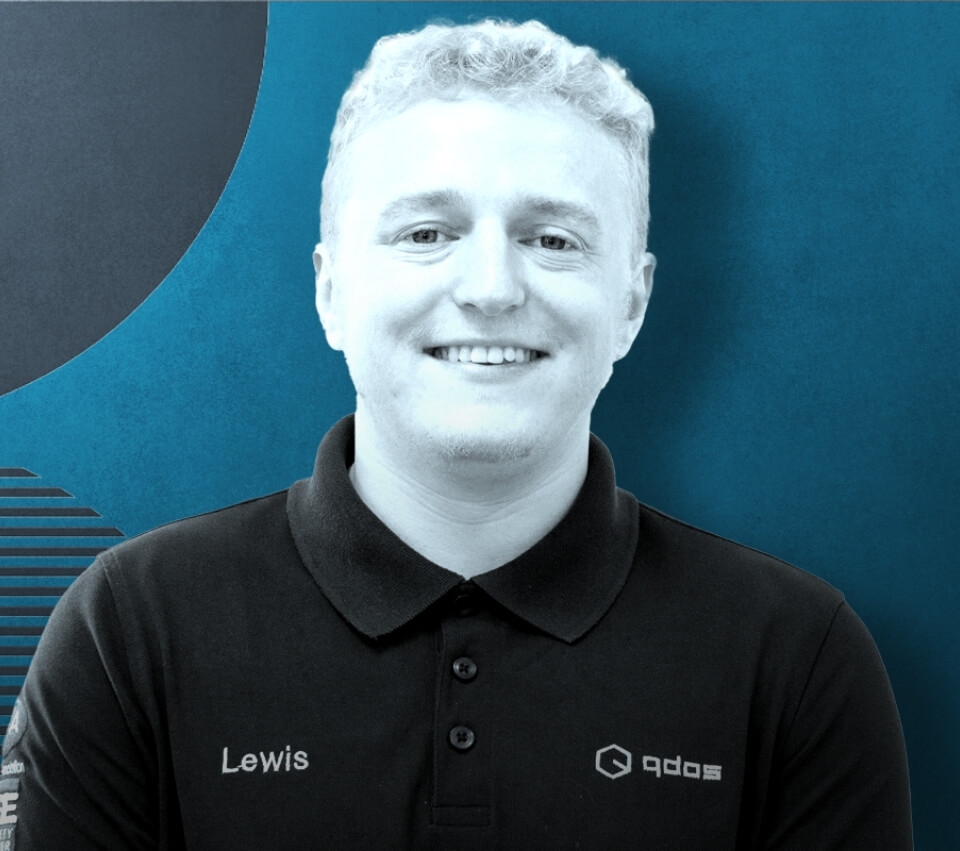 JACOB VERE
Having had previous CAD experience, Jacob joined QDOS in September 2021 and demonstrated a clear understanding of AutoCAD software.
Quickly gaining experience in zone plans, As-Fitted drawings, and more, Jacob has quickly established himself as a keen and reliable member of the team. Jacob uses his valuable knowledge to help train the new recruits to ensure they meet the high standards set at QDOS.
Despite being only 5 feet 7 inches tall, in his spare time Jacob is a basketball coach for Manchester Giants U18's.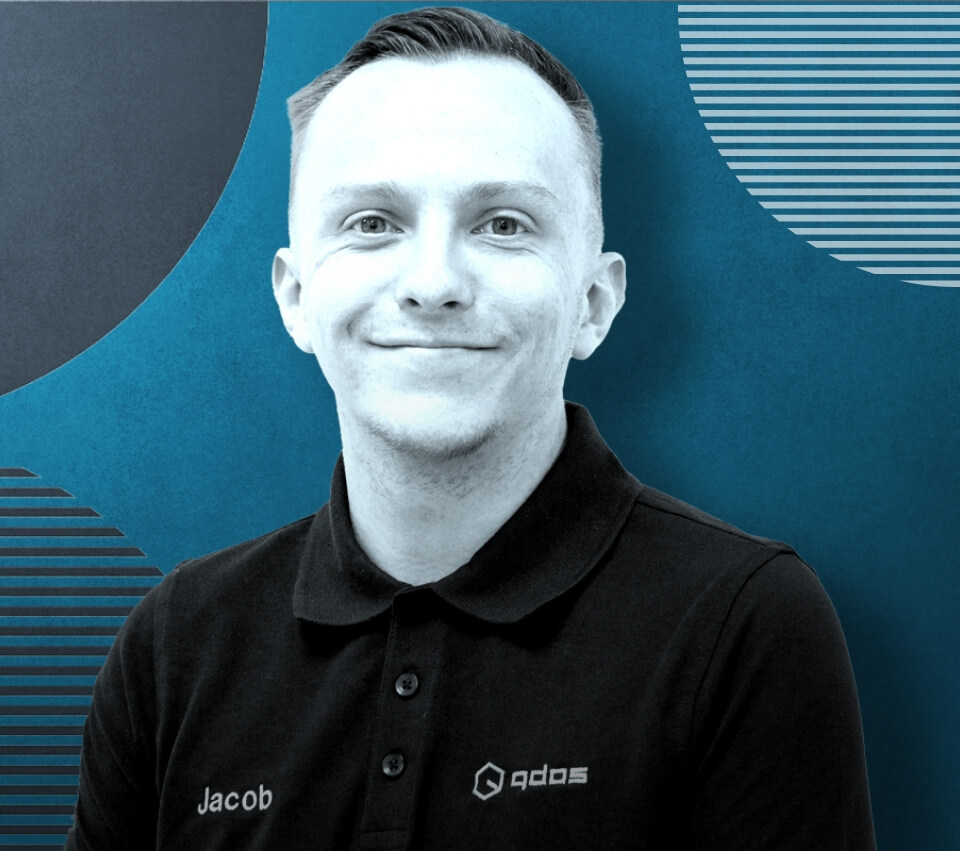 LUKE PAVLOVKSY
Despite Luke only joining QDOS in September 2021, you would think he had been here for years! With a thirst for anything IT related, Luke has quickly embraced everything that QDOS offers to its customers and is a very dependable employee.
Showing a keen aptitude for learning, Luke has recently obtained the FIA AO Level 3 qualification so he can assist with our BAFE accredited fire design service, whilst also having a greater understanding of the Fire Alarm systems he draws.
​When away from work, Luke enjoys being a Scout Leader for St Margaret's in Oldham.
NATHAN THOMAS
Nathan joined QDOS in spring 2022. He has previously worked on the installation of fire and security systems so comes with good experience and understanding of our customers mark-ups.
Now turning his attention to the drawing side of the industry, Nathan has quickly become a master of the zone plan artistry and is now continuing his development with all of the services QDOS has to offer.
As a family man, Nathan is loving life raising his young family and enjoys gaming in any free time he might get!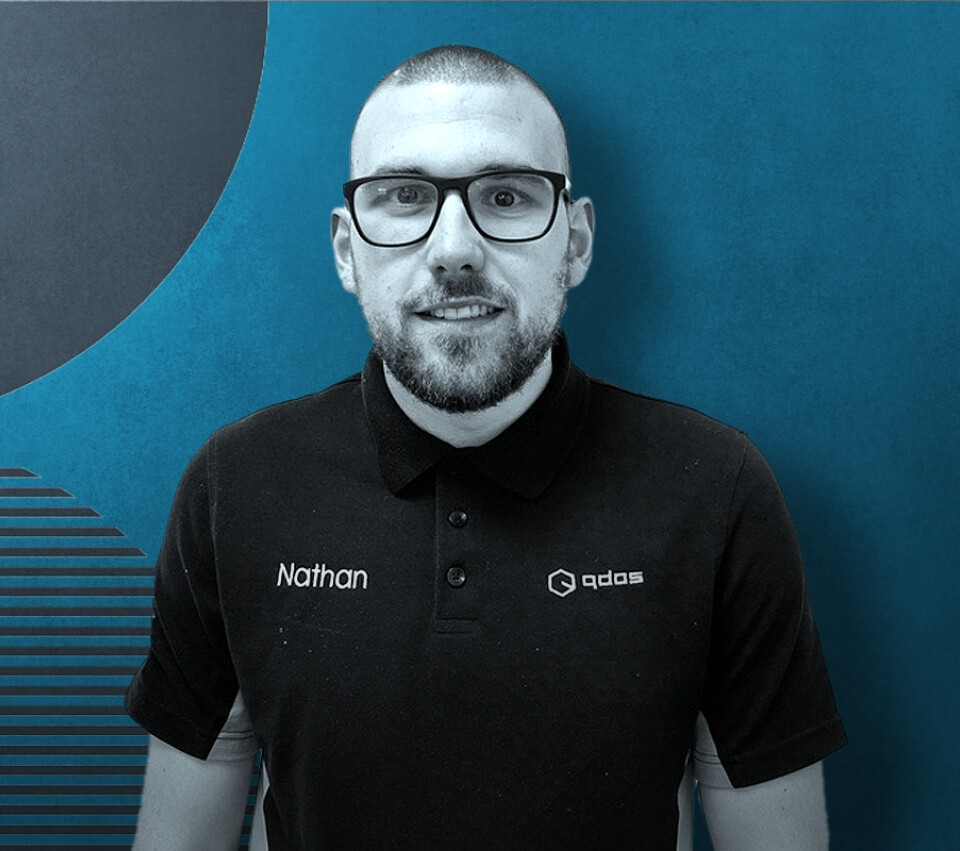 Josh Kelly
Josh started his employment with QDOS in the summer of 2022 after finishing his A Levels and is the newest recruit to the CAD team.
His enthusiastic approach to learning has been a breath of fresh air and Josh has wasted no time at all in developing his CAD skills.
On a weekend, Josh enjoys socialising with friends and playing for his local Sunday league football team.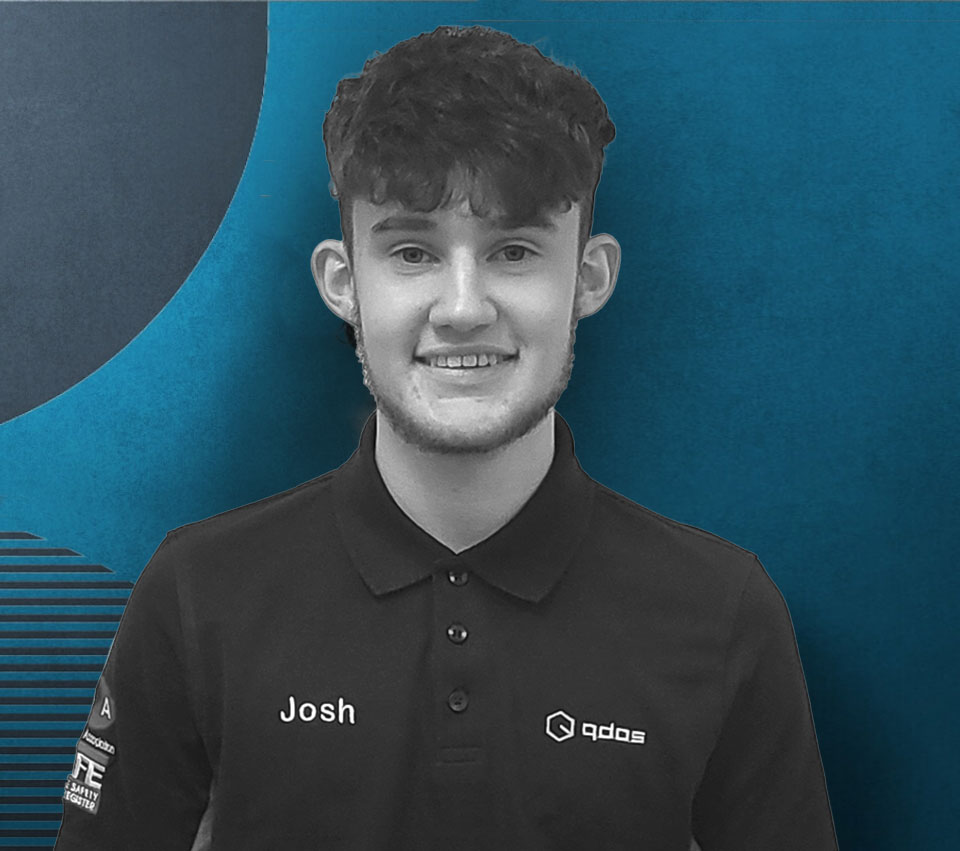 Contact Us
Fill out our contact form below with your enquiry and one of our team will get back to you ASAP.
SIGN UP TO OUR NEWSLETTER