Fire Risk Assessment Plans
Designed to enhance the completed fire risk assessment, a fire safety plan of the premises can convey much information from the fire risk assessment, a snapshot, or an overview of the findings and recommendations.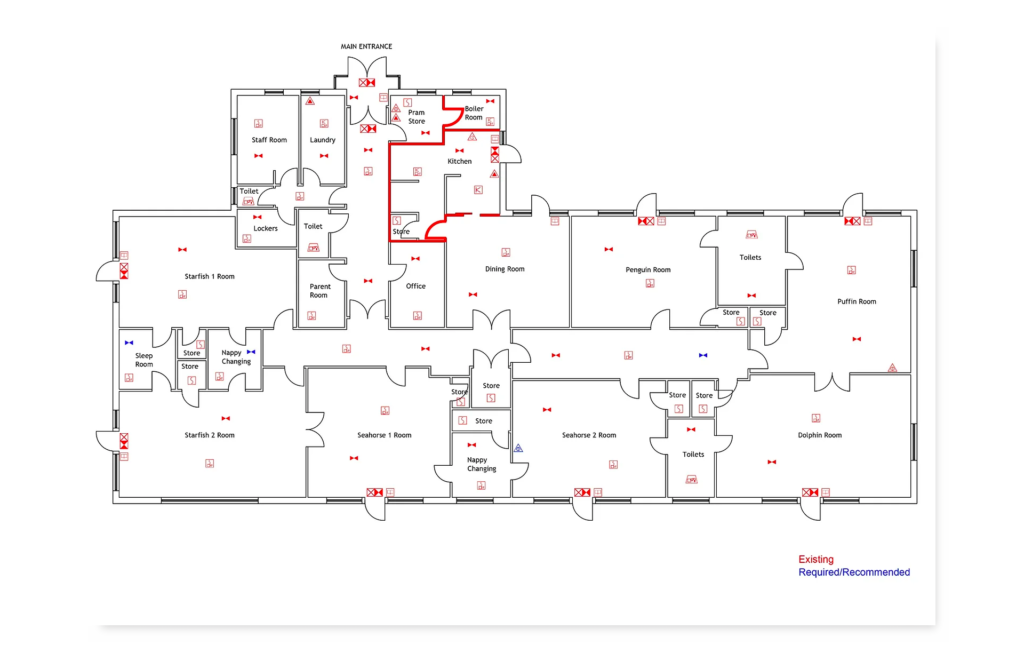 WHAT IS A FIRE SAFETY PLAN?
Having locations and quantities of firefighting equipment and life safety devices can also help the maintenance manager keep on top of regular maintenance too.
In public buildings, it's another way to identify if something's missing so remedial action can be taken promptly.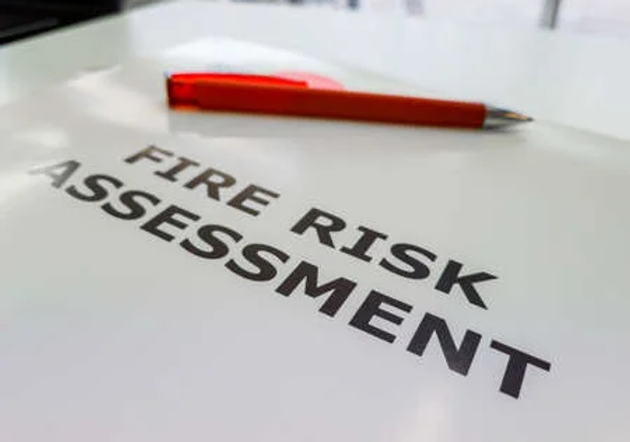 WHAT GOES ON A FIRE SAFETY PLAN?
At QDOS, We always believe in keeping drawings simple and easy to understand, so basic colour coding between existing and recommended items is our normal way of identification on your plans.
These fire safety plans can show:
Fire detection & alarm system devices
Fire compartmentation – including both fire doors and walls
Fire safety items – such as door self-closers and emergency push bars
WHAT ARE THE BENEFITS?
Places that undergo regular remodeling or improvement works can also benefit from having these plans available. Schools and colleges carry out such works between most term times which can lead to the re-location of some existing items or the requirement for additional fire safety items to be installed.
Having plans that show the fire compartmentation of the building can be so important too. Contractors can be made aware from the start of where correct fire stopping would be needed if their works penetrate any of these walls. In addition to this, it gives the maintenance manager or fire risk assessor a clear plan of high priority areas to check in any follow-up risk assessment following such building work.
You can find more informations from our article here.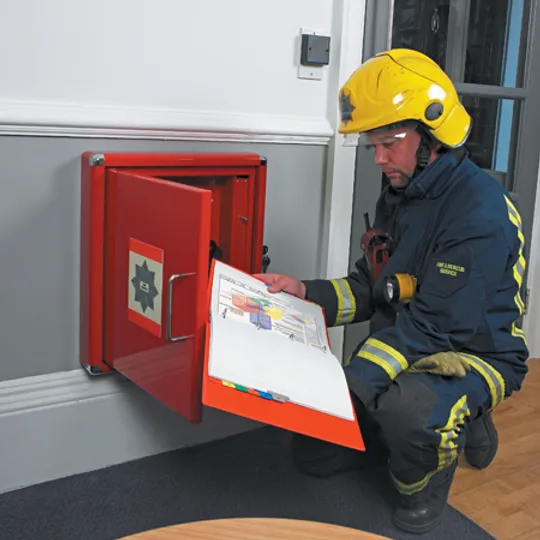 FAQS
ARE QDOS BAFE ACCREDITED?
WHAT INFORMATION DO QDOS NEED TO CREATE A FIRE ALARM SYSTEM DESIGN?
As a minimum, we require scaled plans of the property requiring a fire alarm system design, with the requested category of fire alarm system.
Additionally, full specifications and section drawings of the building are also extremely helpful in reducing assumptions made whilst designing a system from plan.
HOW DO I KNOW WHAT CATEGORY OF SYSTEM I NEED?
This is usually decided by risk assessment, fire strategy report or the building insurance requirement.
Contact Us
Fill out our contact form below with your enquiry and one of our team will get back to you ASAP.
SIGN UP TO OUR NEWSLETTER