Fire Alarm Design
QDOS is here to help ensure you provide the compliant service that is critical to your business.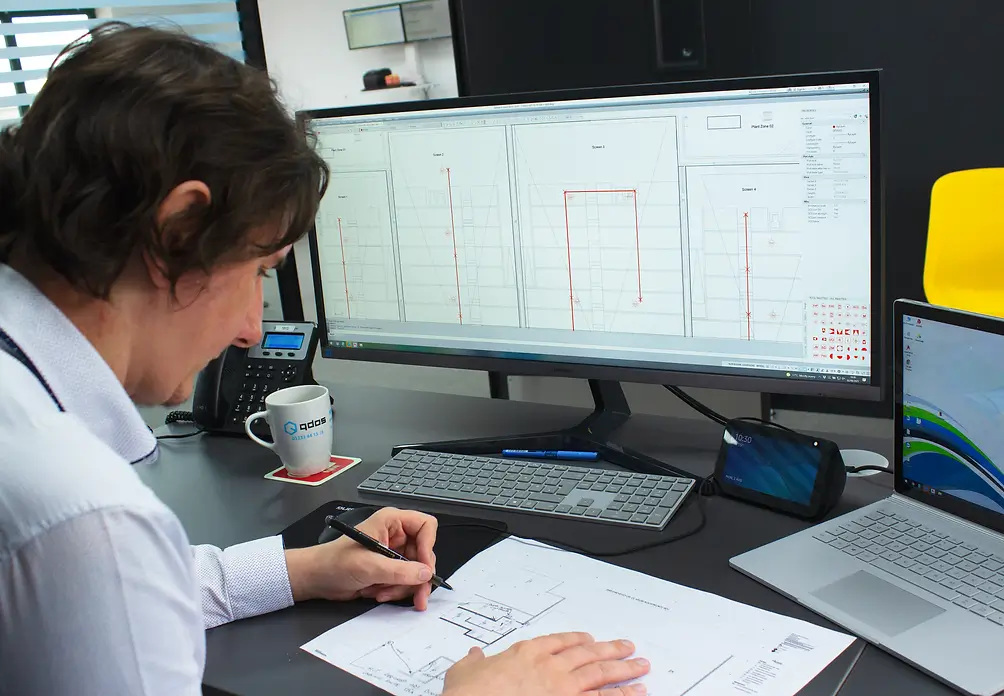 Our mission
Our support services for the design of fire alarm systems not only enhance your capabilities to meet deadlines but gives you the confidence that your proposals are both accurate and compliant with current British standards.
As a BAFE accredited company, we can support you with Fire Alarm and Detection Systems design.
Checking an existing design proposal
Full design consultations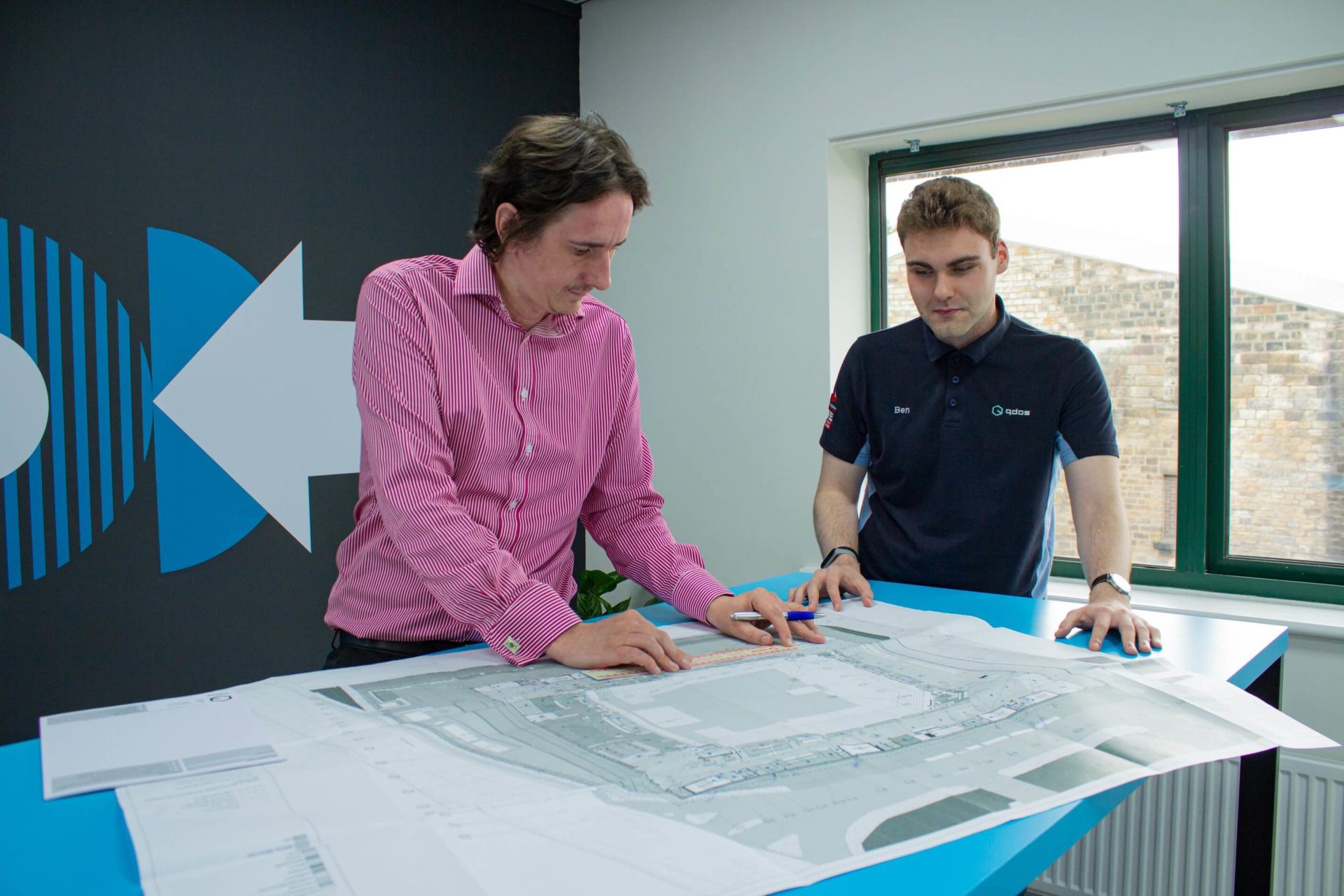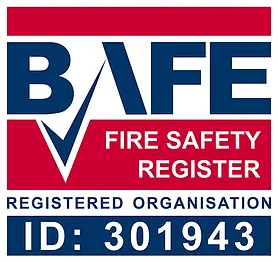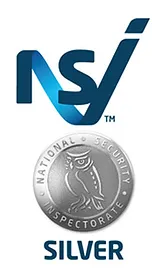 WANT TO KNOW MORE?
We love to talk fire alarms. Get in touch today to find out how our experts can give you a competitive advantage with essential fire alarm system design support. You can also view the process of sending us your project here.
FAQS
DO I NEED A FIRE ALARM ZONE PLAN?
BS 5839-1:2017 states that zone plans are required on every system of any size in order to be compliant. If your system doesn't have a zone plan, the competent person or company maintaining the fire alarm system should note this as a major non-compliance.
See BS 5839-1:2017 46.2 (b).
WHAT NEEDS TO BE SHOWN ON THE FIRE ALARM ZONE PLAN?
The fire alarm zone plan should be a diagrammatic representation of the building showing at least the building entrances, main circulation areas and division into zones.
HOW LONG DOES IT TAKE FOR A SAFETY ZONE PLAN TO BE MADE
As each building is different there is no 'one size fits all' plan or time – each is different.
WE HAVE A ZONE LIST, IS THAT OKAY?
BS 5839-1:2017 states that a zone plan is,
'a diagrammatic representation of the building showing at least the building entrances, the main circulation areas and the division into zones, should be sited next to each CIE' A list alone wouldn't satisfy this.
Even with good descriptions, someone unfamiliar with the building wouldn't necessarily know where these areas are, or the extent of them.
HOW DO I PURCHASE A FIRE ALARM ZONE PLAN?
If you are a trade supplier of fire alarm systems and/or fire alarm system maintenance services, contact us on 03333 441516 or email hello@qdos.biz
If you need a fire alarm zone plan for your premises, please contact your maintenance provider.
WHAT INFORMATION IS ON THE PREMISES INFORMATION PLATES?
Premises Information Plates show the simplified building plan identifying the main entrances, stairs and lifts.
They also show the fire fighting items such as wet and dry risers and indicate the number of hose lengths the fire and rescue service require from the riser outlets to the furthest room on the floor.
WHY DO I NEED PREMISES INFORMATION PLATES?
Essential information on the firefighting facilities and plans of the building should be made available to the attending fire and rescue service on arrival to an emergency call.
The premises information plate captures all this information and is displayed clearly and conspicuously on the exterior of the building.
WHERE ARE THE PREMISES INFORMATION PLATES MOUNTED?
These are usually mounted by the main entrance used by the fire and rescue service when attending an emergency call.
WHAT MATERIAL IS THE PLATE MANUFACTURED WITH?
The Premises Information Plate is manufactured using vandal and weather resistant anoprinted aluminium as standard.
A di-bond aluminium version is also available which is weatherproof but not vandal resistant.
ARE PREMISES INFORMATION PLATES ONLY FOR USE ON HIGH RISE BUILDINGS?
Whilst the main types of buildings using premises information plates are high rise, other buildings with particular hazards or irregular internal layouts can also display Premises Information Plates to benefit the attending Fire and Rescue Service.
WHERE SHOULD I LOCATE THE FIRE ESCAPE PLAN?
Escape plans should be located at strategic points around the building, such as main entry/exit points on each level, adjacent lifts and stairs, at points where occupants can learn the evacuation route and procedure (such as staff rooms or training rooms), or in every room (such as hotel rooms).
DO FIRE ESCAPE PLANS NEED TO BE PHOTOLUMINESCENT?
All escape plans do not need to be photoluminescent. However, if the premises has a phosphorescent way guidance system, the escape plans may use phosphorescent material, which shall be no less than classification C, according to ISO 17398.
Photoluminescent escape plans from QDOS are printed by HILUX which exceed the classification C, according to ISO 17398.
HOW DO I PURCHASE A FIRE ESCAPE PLAN?
Once you have sent your enquiry regarding a Fire Escape Plan, we will send a checklist for your drawings and give you a free quote for your project.
ARE QDOS BAFE ACCREDITED?
WHAT INFORMATION DO QDOS NEED TO CREATE A FIRE ALARM SYSTEM DESIGN?
As a minimum, we require scaled plans of the property requiring a fire alarm system design, with the requested category of fire alarm system.
Additionally, full specifications and section drawings of the building are also extremely helpful in reducing assumptions made whilst designing a system from plan.
HOW DO I KNOW WHAT CATEGORY OF SYSTEM I NEED?
This is usually decided by risk assessment, fire strategy report or the building insurance requirement.
WHAT INFORMATION IS SHOWN ON FIRE SAFETY PLANS?
Fire Safety Plans show all items pertaining to the fire safety of a building, such as the fire alarm system devices, emergency lights, fire extinguishers and signage. Also, the fire compartmentation including fire doors is usually shown.
WHERE SHOULD THE FIRE SAFETY PLANS BE KEPT?
The Fire Safety Plans should be kept in a Premises Information Box, or anywhere they can be kept safely but accessible for review.
WHAT SYMBOLS ARE USED ON FIRE SAFETY PLANS?
Generally, symbols from BS 1635:1990 are used, due to the age of the standard additional symbols are also used to depict new and modern devices and fittings.
WHY DO I NEED AS-FITTED DRAWINGS?
As-Fitted (or As Installed) drawings usually show the system layouts of a building and should include any changes/modifications which have occurred on-site from the original drawings.
These drawings are usually required at the end of a project to form part of the project's handover, provided to the premises manager for the installation of a fire alarm system in accordance with BS 5839-1:2017.
WHERE SHOULD AS-FITTED DRAWINGS BE KEPT?
As-Fitted drawings should be kept safely in a Premises Information Box or operation and maintenance manual for the fire alarm system.
Should the fire alarm system be modified in any way, these as-fitted drawings should also be reviewed and revised accordingly.
DO AS-FITTED DRAWINGS NEED TO BE DISPLAYED?
No. There is no requirement to display the as-fitted-drawings, only the Fire Alarm Zone Plan is required to be displayed by each control panel or repeater panel as part of a compliant system.
WHAT FILES DO QDOS USE?
We can work with existing building plans or re-draw the building using:
DWG files – AutoCAD format which are the standard CAD files using the extension .dwg.
PDF files – Some PDF files are able to convert into AutoCAD format, which can be some original PDF files (created within CAD software) but NOT scanned images. To find out if yours converts, please email cad@qdos.biz and we will verify if your file can be converted.
Plan2CAD – We can create AutoCAD plans from your customer's old paper copies, scanned drawings or site sketches. Send via scans or good quality photos to cad@qdos.biz or post to our office for a competitive quote. We will return any original drawings at your request, free of charge.
HOW DO I PAY FOR MY DRAWINGS?

We offer 30-day credit accounts (subject to acceptance), or you can pay online via credit or debit card.
I DON'T HAVE ANY DRAWINGS, CAN QDOS DRAW THE BUILDING?
Yes. We can draw the building either from paper copies of the plans, or from your own sketch of the premises. Just upload any images and/or drawings you may have via the Priority Portal, and we'll let you know the best solution for your project.
HOW ARE FINISH PRODUCTS DELIVERED?
Framed, acrylic or photoluminescent zone plans, escape plans and all premises information plates are delivered by courier.
CAN I TRACK MY DELIVERY?
All deliveries direct from QDOS can be tracked and amended with FedEx. Some deliveries from our manufacturing partners may not be tracked live.
CAN FINISHED PRODUCTS BE DELIVERED DIRECT TO SITE/MY CUSTOMER WITH A PLAIN LABEL?
Yes. All deliveries can be sent plain label on request.
MY ITEM IS DAMAGED, WHAT CAN I DO?
If you refuse delivery we will automatically be notified and a replacement will be sent. If you accept delivery, please contact us on the day of delivery with any concerns regarding damage or missing items.
Contact Us
Fill out our contact form below with your enquiry and one of our team will get back to you ASAP.
SIGN UP TO OUR NEWSLETTER