Fire Escape Plans
If you are an employer, owner, or occupier of premises that aren't a 'single private dwelling' (a private home), it's your responsibility to keep people safe if there is a fire.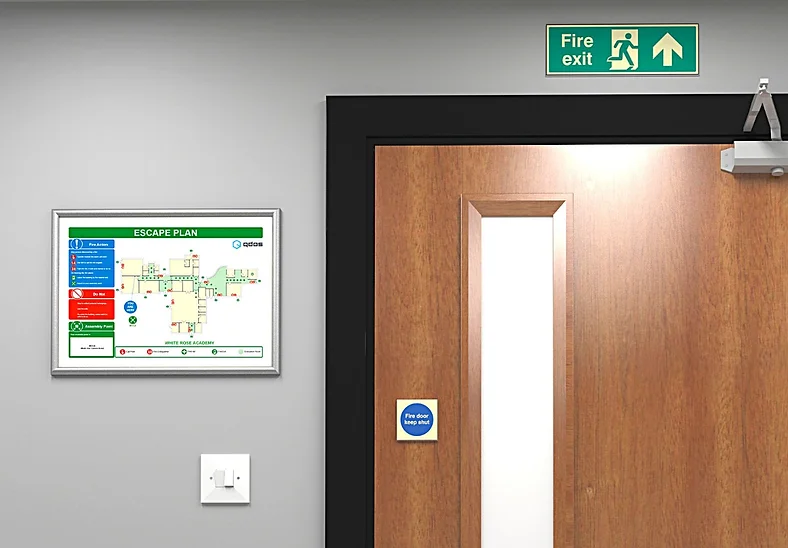 WHAT IS A FIRE ESCAPE PLAN?
An Escape Plan is a plan displayed for the occupants of a facility with the elements for escape shown, and which shows the information required for the evacuation, rescue, or first intervention.
Each escape plans produced by QDOS adhere to the latest Britsh Standard; Fire Safety symbols used are in accordance with ISO 7010 and all colours in accordance with BS ISO 23601:2020.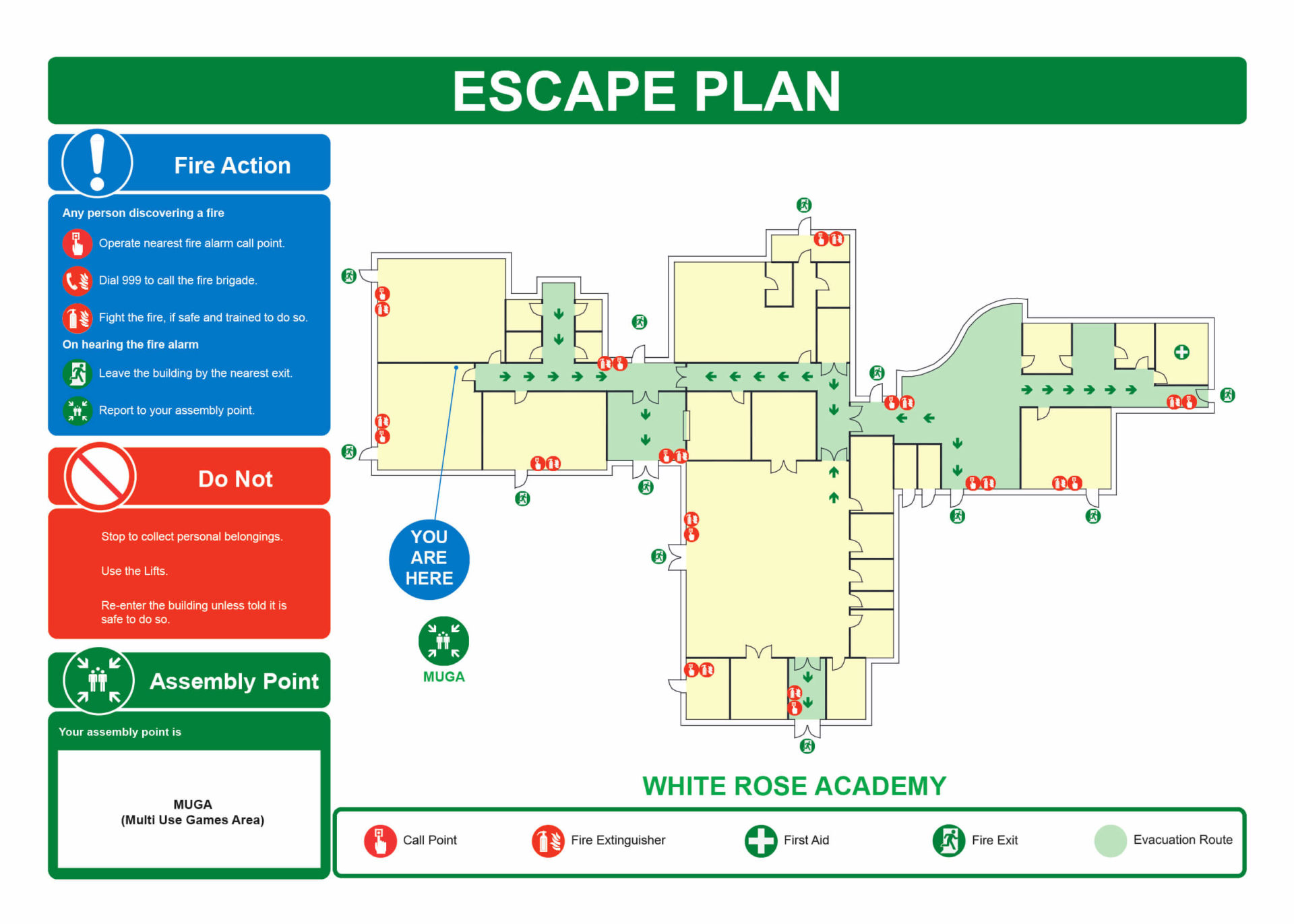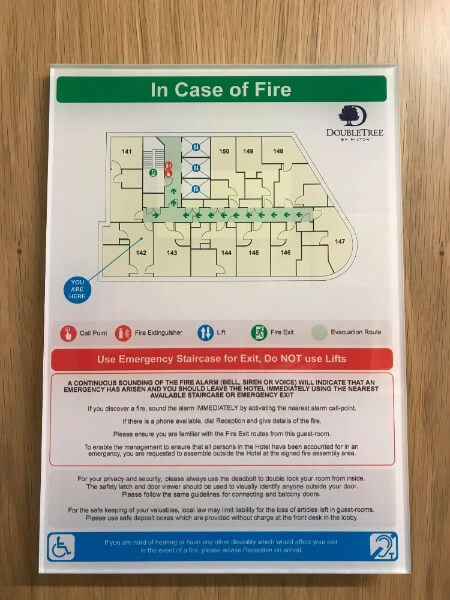 WHERE ARE ESCAPE PLANS DISPLAYED?
The plans are intended to be displayed as signs in public areas and workplaces. They should be conspicuous with their environment, located and permanently fixed at strategic points of the escape route. This could be:
Every floor at primary entry points
A fire escape plan FOR EVERY BUILDING
Our Range
Get in touch
Contact us today with details of your project and we will get back to you ASAP!
You can also view our case study on escape plans with Dixons Academies Trust here.
FAQS
WHERE SHOULD I LOCATE THE FIRE ESCAPE PLAN?
Escape plans should be located at strategic points around the building, such as main entry/exit points on each level, adjacent lifts and stairs, at points where occupants can learn the evacuation route and procedure (such as staff rooms or training rooms), or in every room (such as hotel rooms).
DO FIRE ESCAPE PLANS NEED TO BE PHOTOLUMINESCENT?
All escape plans do not need to be photoluminescent. However, if the premises has a phosphorescent way guidance system, the escape plans may use phosphorescent material, which shall be no less than classification C, according to ISO 17398.
Photoluminescent escape plans from QDOS are printed by HILUX which exceed the classification C, according to ISO 17398.
HOW DO I PURCHASE A FIRE ESCAPE PLAN?
Once you have sent your enquiry regarding a Fire Escape Plan, we will send a checklist for your drawings and give you a free quote for your project.
Contact Us
Fill out our contact form below with your enquiry and one of our team will get back to you ASAP.
SIGN UP TO OUR NEWSLETTER