News & Blog
Dos and don'ts
QDOS attended the 2021 Fire Industry Association Annual General Meeting (AGM) and lunch for the first time this year, an attendance that was long overdue. This year's event took place last Thursday at The Brewery, a beautiful venue in central London and the AGM lunch brought together more than 480 industry leaders making it our largest to date.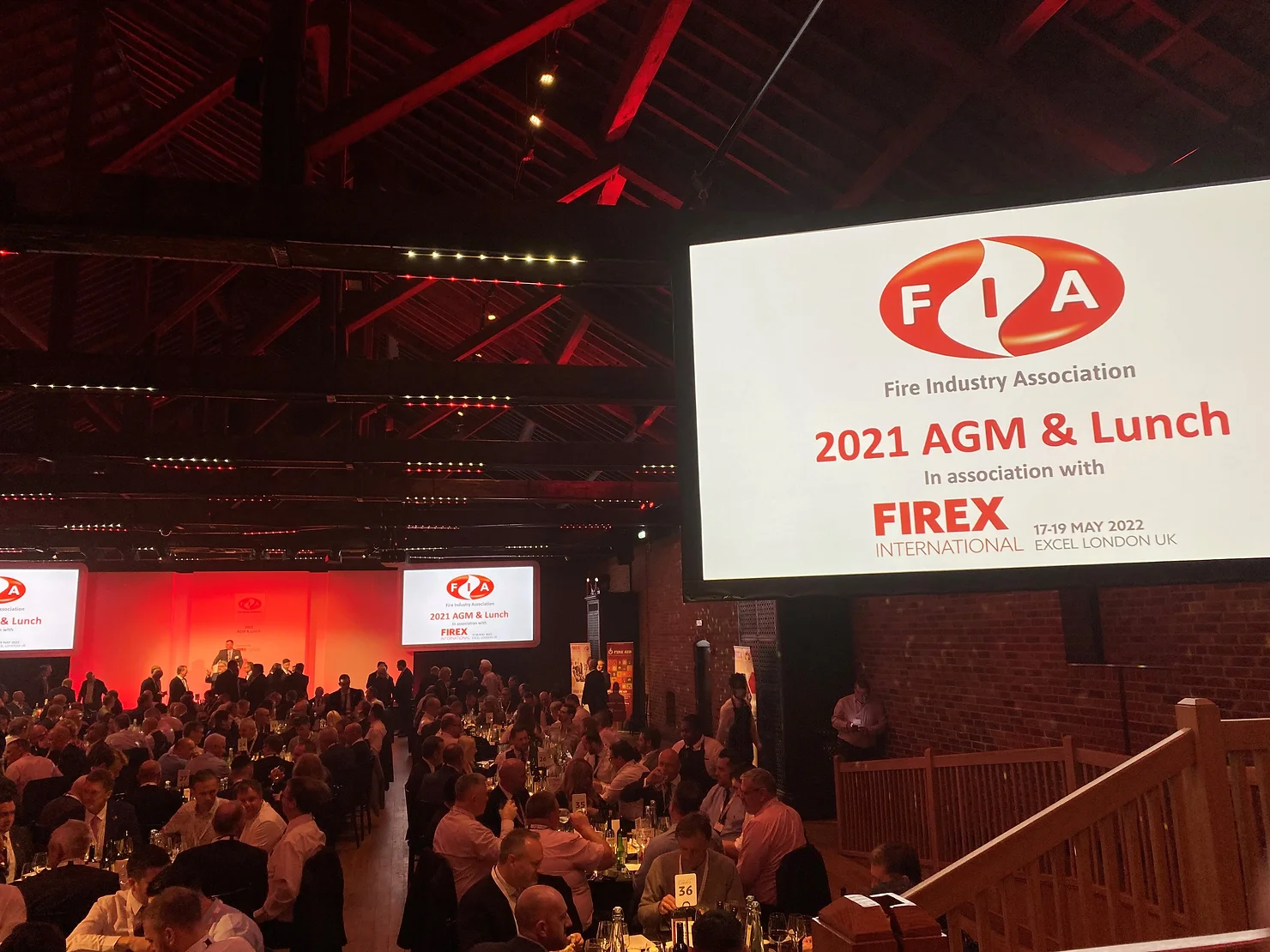 FIA AGM & Lunch
The 2021 FIA AGM & Lunch was brought to the members in association with the industry-leading FIREX International, the world's leading fire safety exhibition. Our Marketing Assistant Amy Wallace attended the event representing QDOS.
"It was my first time attending the event, and I'm not sure what I was expecting but it surpassed whatever ideas I had in mind! It was brilliant to network with new potential clients, meet new people, and put faces to names of people I had interacted with online, such as Neil Budd, Will Llyod, and Adam Richardson from the FIA, as well as Leanne Velez and Keith Gabriel from Western Business Media."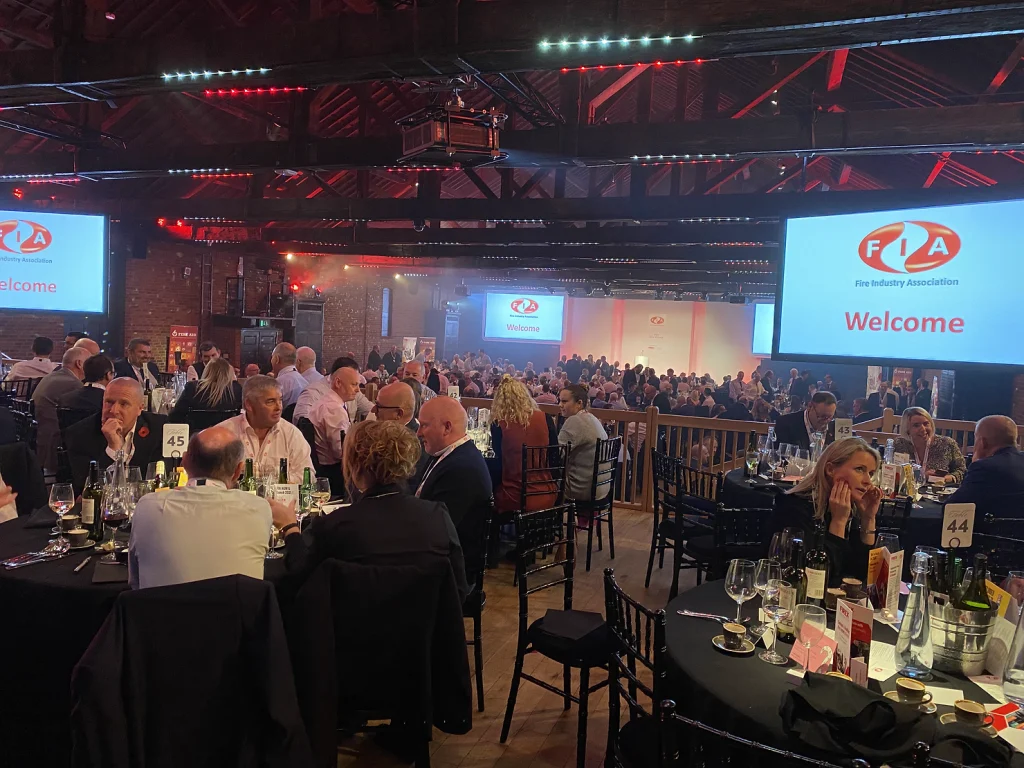 Lifetime achievement award
The FIA lunch consisted of a delicious three-course meal with a great atmosphere, during which FIA Chairman Martin Watson recognized the FIA's exceptional contribution to the fire safety industry. FIA CEO Ian Moore presented 'The FIA Lifetime Achievement Award' to Derek Gotts, a worthy winner with incredible achievements and a very successful career in the fire industry. The after-dinner entertainment provided by comedian Rhys James ended the evening on a brilliant note before heading off to All-Bar-One for after-dinner drinks.
"The drinks at All-Bar-One definitely gave me more insight into the fire safety industry, the passion of its people, and their alcohol tolerance. I was able to meet industry professionals who were very familiar with QDOS, others who had never heard of us, and meet old friends of Damian such as Stephen Simper who worked with him at Initial Fire back in 2004. "I ended the evening by joining Ian Moore and a few other FIA members, along with Tom Simmonds from AllSaved for an evening steak meal."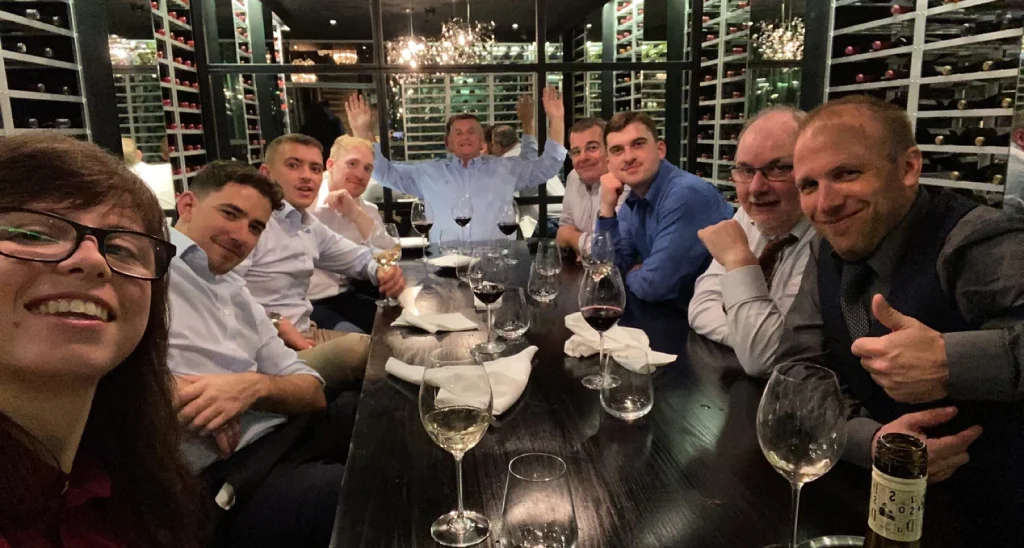 Miss Wallace concluded, "Overall the whole day was a great experience. Thank you to Leanne for inviting me and hope to attend again next year!"
Follow us
Instagram: @qdos.biz Twitter: @QDOSCAD
Trusted by
Contact Us
Fill out our contact form below with your enquiry and one of our team will get back to you ASAP.
SIGN UP TO OUR NEWSLETTER